Scope of Applications
Flat roofs, conversion and crane sites
Do you value quality and want to set up solar systems quickly and without a lot of staff?

Are you planning installations on flat roofs that may need to be renovated soon? Do you want to quickly dismantle and reassemble PV systems for maintenance work or do you have to remove them without leaving any residue due to structural requirements?
Are you looking for a substructure for flat roofs without penetrating the roof, for crane sites on wind farms or for conversion areas where nothing is allowed to be rammed into the ground?
Our SmartSolarBox is just the right product for you. Two installers can install 200 kilowatts per day with our system. Because the SmartSolarBox is completely pre-assembled in the production hall including ballast stones and wiring and always lifted by crane, there is no need to haul heavy stones or connect wet plugs, which improves both employee health and the quality of the installation.
Flat roof PV systems
Our system can be installed in a very short time without penetrating the roof on flat roofs with an inclination of up to 5 degrees.
Whether foil, gravel or bitumen roof: Since the SmartSolarBox can be quickly removed and reinstalled, buildings in need of renovation are not a problem.
Module optimizers or module inverters can be integrated into the foldable system ex works.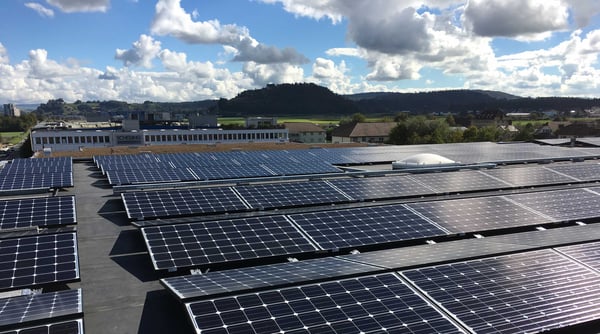 Crane sites of wind turbines
The SmartSolarBox is the optimal solution for crane sites in wind farms.
After all, operators of older wind turbines in particular sometimes have to replace large components such as gearboxes or generators.
The crane site is then required for assembly and repair work, which means that the solar system has to be quickly removed and reinstalled after the service-intervention.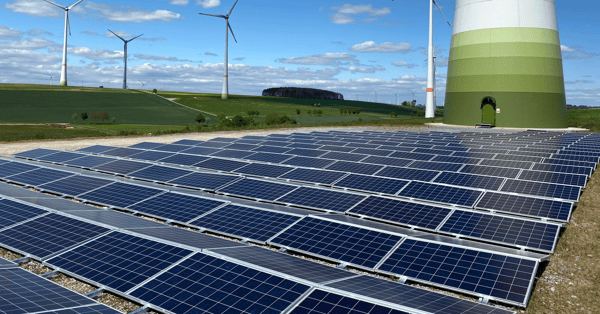 Conversion- and industrial areas
The SmartSolarBox has numerous advantages on conversion areas such as landfills and former military training areas. The self-ballasted system can be removed without leaving any residue, which is sometimes mandatory for solar systems on conversion areas.
Industrial areas on which buildings or production halls are to be erected at a later date are also ideal for the system, which can be quickly dismantled.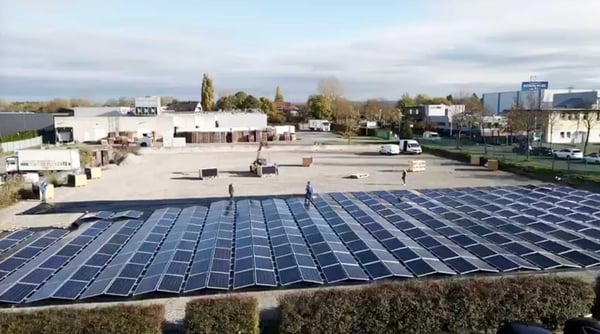 Haben wir Ihr Interesse geweckt?
Werden Sie unser Lizenzpartner!
Produzieren sie nach persönlicher Einweisung und Schulung
unser faltbares Solarsystem.
Kontaktieren Sie uns für ein unverbindliches Erstgespräch.